I signed Alyssa and Mikey up for a summer sports camp here in Mesa.
This photo.....

just made me smile.


With both kids playing volleyball I was reminded that volleyball IS my favorite sport. Every fond childhood memory of volleyball camp growing up came flooding back yesterday as I spied on Alyssa and Mike.
Volleyball is big in the West.....one of the many reasons I MUST love the West so much.
I have been working on unpacking continually and sprucing it up around here. I don't think a home really feels like a home until it is unpacked. I am a visual and nostalgic person. Having things surround me that remind me of my own home growing up, make me smile from ear to ear.
When we moved here to Arizona I FINALLY had all my things I had been storing in Salt Lake moved down. For example china, and silverware from my wedding, books and boxes from childhood. Furniture that had been in my Mom and Dad's house handed down for posterity.
We are renting our house right now. I must admit....renting has its serious perks. When something stop working.....just call the landlord.:) I always love to document my home surrounding. My home is where many family memories are created daily. I want to remember. For however long or short we are living here this house has been a happy place. A great spot to call home.
Catherine caught red handed with some chips in our bedroom......stinker. I wish I could say this didn't happen often!! The
Mikey.....just lounging while being an expert X box player. He should be reading or something more productive (boy being a boy).
Alyssa and Catherine are sharing this cute little room. This bedding was mine growing up and makes me happy it is still being used and handed down to my own daughters.
I have to document the kitchen because I love all the natural light and the fact it actually has a dishwasher and deep sing. This kitchen has SO much potential. I day dream of these cabinets taller, white and with marbel or quartz counter tops......:):) I am in search for something to hang above the sink.
A sitting room/office/play/piano room. A room for all seasons.
Yes.....my house is still full of blue and white!
I just ordered this couch off of Joss and Main. I can't wait for its arrival.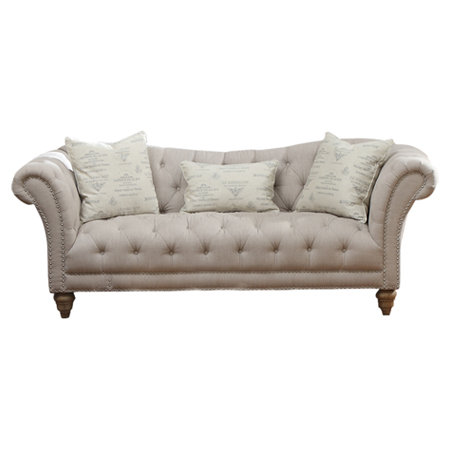 This dresser and mirror were both my Mothers. She was an even more beautiful person than her taste. It fits perfectly in our entrance way. It is the perfect entry to be reminded of her every time I walk through my front door.
Just a few random pictures of our home here in Arizona. It is so great to be feeling settled. The kids start school next week. Bring on play dates, schedules, and lessons. We are believe it or not
READY!